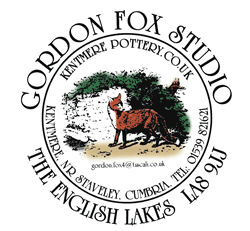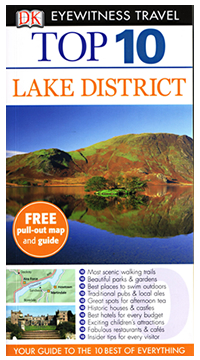 Badger Bowl
Size 7¾" x 5½" (20 cm x 14 cm)
Available in all colours
Price: £95.00
Pair of Candlesticks
Decorated with hand made flowers with left and right spiralling vines finished in burnished gold.
Height 5" (12 cm)
Price: £45.00 pair
Also available in Coral,
Sax Blue,
Green & Peach
Click image to see a
larger version
Napkin Rings
Hand thrown and decorated with raised flowers. Size 1¾" x 2" (5 cm x 4.5 cm)
Napkin rings are also available in
green, blue and coral.
Price each: £9.50
Nut Bowl
Hand painted and burnished throughout.
Size 8" x 3½" (20 cm x 9 cm)
Price: £38.50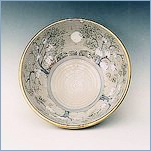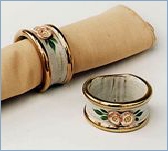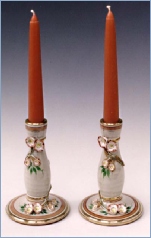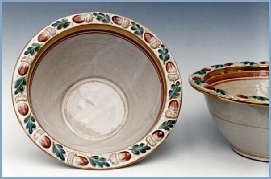 Pig Lamp and Shade
Including 12" lined silk shade
Price: £160.00
Click image to see a larger version